Question: Where is the Crankshaft position sensor located in my 2008 Dodge Avenger 2.4 L 4 Cylinder engine? My engine diagnostic comes up p0315 and p0335, both having to do with the Crankshaft position system, but I dont know where it is to replace it. A link to a picture or diagram would be useful.
Answer: The crank shaft position sensor is located on the top of the transmission bell housing, on the back side right next to the top of the motor. The codes you are getting, P0315 and P0355 can also be a problem with a cam position sensor because they work together and the engine computer compares the two.
Try the crank sensor first. If that does not fix it, you would need to look at the engine data to see if there is a problem with a cam sensor or it could also be an internal engine problem. Wince you car is a 2009 Dodge, it would still be under the factory powertrain/emission warranty. You may just want to take it to the dealer. See the picture below for sensor location.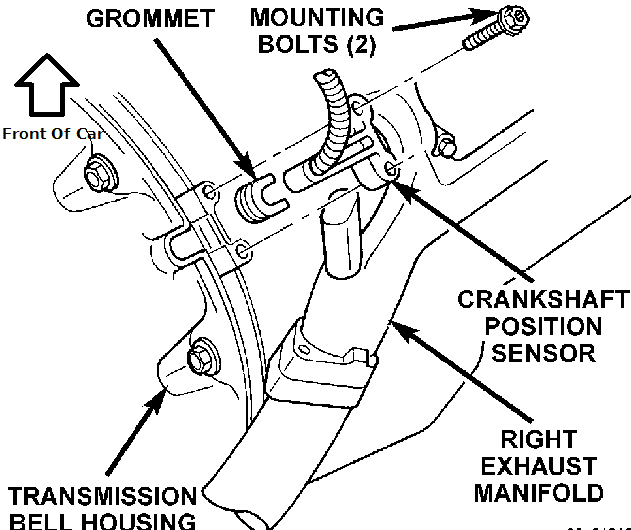 Helpful Information